Tortuguero National Park, How to Get to
Tortuguero National Park, How to Get to

To get to Tortuguero National Park, you typically need to follow these steps:
1. Fly or drive to San José, the capital city of Costa Rica.
2. From San José, you have a few transportation options to reach Tortuguero:
   a. By Air: The quickest way is to take a domestic flight from San José to Tortuguero. The local airline Sanda offers flights from San José's Juan Santamaría International Airport (SJO) to Tortuguero Airport (TTQ). The flight duration is around 30-40 minutes.
   b. By Land and Boat: Another option is to take a combination of land and boat transportation, which is a more adventurous and scenic route. Here's the general process:
      i. Hire a private shuttle from San José to the La Pavona Dock, which is approximately a 2-hour journey. Shuttles depart from your hotel´s door.
      ii. In La Pavbna Dock, you'll transfer to a boat for the final leg of the journey. The boat ride will take you through the extensive network of rivers and canals of Tortuguero National Park, which is an incredible experience in itself. The boat journey to Tortuguero can take around 1.5 to 2 hours, depending on the water conditions.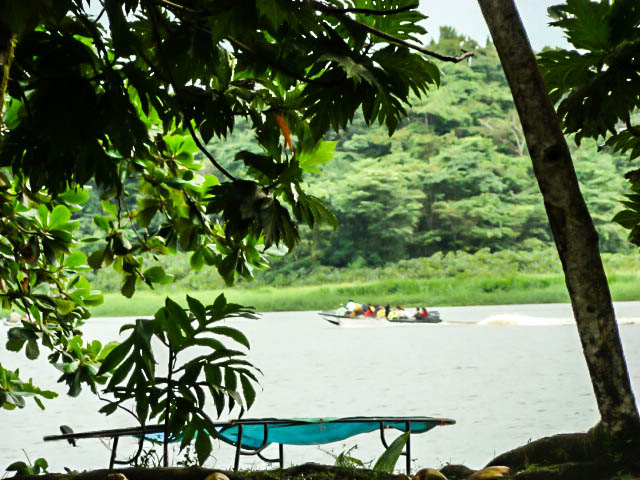 3. Once you arrive in Tortuguero, you'll be in the main village area, where you can find accommodations, restaurants, and tour operators. From there, you can explore the national park and enjoy its unique biodiversity, stunning canals, and the nesting grounds of sea turtles.
It's important to note that access to Tortuguero is primarily by boat or air, as there are no roads leading directly to the park. It's recommended to plan your visit in advance, especially during the sea turtle nesting season (typically from July to October), as accommodations and transportation options can fill up quickly.