Dear customers,
To support the ongoing efforts deployed by the Ministry of Health of Costa Rica to limit the COVID-19 (Coronavirus) propagation, Transportation in Costa Rica announces a reduction of its services as well as additional preventive measures:
Monitoring the drivers' and passengers health
Cleaning and disinfecting our fleet after every trip
Not shaking hands
Constantly washing hands
Coughing/sneezing into the bend of the arm, not the hands
Offering hand sanitizing, facial tissues and waste baskets on every vehicle
Drives detecting any signs of passengers with common coronavirus symptoms will stop the trip inmediately
On the other hand, we are receiving a high number of cancellations and refund claims. In order to keep our operations healthy, we ask our customers to consider one of these options:
Please contact us if you need to cancel or change your trip date. We are totally committed to give you the best customer support possible in these uncertain times, we appreciate your collaboration and hopefully we will see you soon in Costa Rica.
Sincerely,
Erick Hidalgo President, Chief of Operations Costa Rica Trip Guide / Transportation in Costa Rica
Select your pickup and dropoff destinations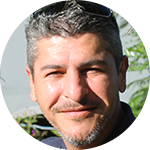 Let's have an amazing experience!
Erick Hidalgo - CEO, Costa Rica Trip Guide / Transportation in Costa Rica
Testimonials
Top notch provider! Professional, friendly, reliable. Francisco is a gem!

Steve Sheppard
I traveled on several occasions with Erick and I highly recommend the company. Very friendly, resourceful and reliable.

Catrin Gab
I have used this company twice in the past and most recently in March 2016. Very very reliable, timely arrival, extremely friendly drivers is the least I can say. Also if you need to contact Erick, he is always reachable on his phone and extremely helpful and friendly

My family loves Costa Rica which is why we have gone back thrice. This time we went with a group of 18 friends and all arrangements for various transportations from Liberia airport to Guanacaste, Gaunacaste to La Fortuna and then various drop offs was all done by Costa rica trip guide and of course handled extremely well

Highly recommended!!!

Apurva Modi
We had a great time on this tour! We got to see all of the highlights of Costa Rica in a relaxing but adventure filled week. The service was excellent as well. Would recommend to a friend

pshah51
We can't say enough positive things about our transportation service with Erick Hildago while in Costa Rica. He provided personal transportation for us during our entire stay. From San Jose to Arenal, to Monte Verde, to Manuel Antonio and then back to San Jose.

He very much helped us understand Costa Rica in ways we never could have without him. He helped make our trip a truly wonderful vacation. Traveling with Erick is much more than being driven from location to location. He's a marvelous guide that will go that extra mile to make sure you have the best time possible.

Okie Joe