Transportation in Costa Rica by Costa Rica Trip Guide is a private-owned transportation service provider based in Heredia, Costa Rica, our staff has more than 20 years experience in the Costa Rican tourism. We offer transportation services, personalized trips and daily tours all around this beautiful country.
Our services, go beyond a simple transportation from point A to B, we love to show our friends the whole Costa Rica experience, from its magnificent nature to the welcoming and friendly culture of its people.
Our mission is to provide a fast, reliable and secure service to our clients.
We partner with major Car Rental, Shuttle Transportation and Domestic Airline Companies in Costa Rica offering you and your family with the safest way to discover Costa Rica´s nature. Please feel free to contact us for more information or special requests; at Transportation in Costa Rica we will be happy to help you:
Costa Rica Offices: +506 2238 6227
Toll Free Number: 1-800-668-5056 (From USA and Canada)
Our Staff:
Erick Hidalgo | General Manager - Costa Rica Travel Specialist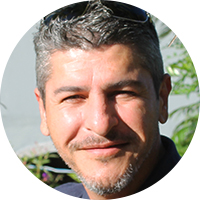 Who would have imagined that my life is devoted to tourism? and the nature would have caused such a passion for knowing. After more than 20 years of traveling to all over of Costa Rica and plan my own trips, I realized how much I loved the planning process and decided to turn that passion into my career.
It is not easy to describe the passion that I feel for our work and our country and to be able to share it with all the friends who visit us from different latitudes. I am convinced that I do the best job in the world: Meeting wonderful people, and visiting all corners of our country. Is always a new experience and there is always something different from Costa Rica that still surprises me: Its people, its food, the power of its nature, the beautiful landscapes or just a chat next to a cup of coffee waiting for the sunset ... I am sure that in Costa Rica you will never get bored!
What is Costa Rica? Relaxing, Adventurous, Landscaping, Biodiverse, Charming... but above all: Natural! From the Caribbean to the Pacific, through its beautiful mountains you will discover that enjoying life is possible. It only takes a few minutes to fall in love and feel the warm greeting of those who live in this land of PURA VIDA!
You are more than welcome !
COVID-19 Hygiene Awarenes for Passengers Transport Driver Certification 
Bryan Hidalgo | Web Marketing - Costa Rica Travel Consultant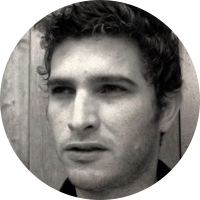 Bryan lives in Montreal, Canada. Thanks to its large background as a web developer he's always trying to improve the user experience for our customers not only on our websites but on every service we provide. Bryan speaks Spanish, French and English
Francinne Hidalgo | Accountings & Reservations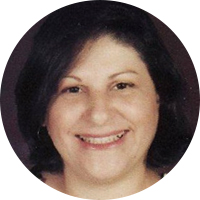 Any as we call her, has more than 10 years in the industry, she's the one we trust for every reservation!