Carnival in Limon - Everything you need to know (Costa Rica)
Carnival in Limon - Everything you need to know (Costa Rica)

by Alexander & Laura, the owners of the travel Blog Lost Between Oceans.
Carnival in Limon
Welcome to Costa Rica!
There are many reasons why you should visit this country, but the most important reason is the carnival in Limon. The carnival is considered the largest and most looked-forward-to event in the region. It is easy to say that this festival is anything but boring. In this blog post, we´ll cover everything you need to know about this Carnival in Limon. It is truly a must-see attraction for travelers in Costa Rica.
Carnival in Limon: what´s in a name? The Limón Carnival in Costa Rica is an international celebration that commemorates the diversity of Costa Rica and its people. It is held annually in October, with October 12 known as the Day of Cultures.
This day typically includes singing, dancing, and Calipso, an Afro-Caribbean music genre. This annual event commemorates the arrival of Afro-Caribbean immigrants and celebrates their culture and traditions. The  festival attracts both locals and tourists alike, and everyone who attends is always eager to experience the vibrant and colorful atmosphere.
In just over 60 years, the Carnavales de Limon has become the most popular festival in the entire country. It´s a unique opportunity for visitors to immerse themselves in the rich Afro- Caribbean culture of Costa Rica.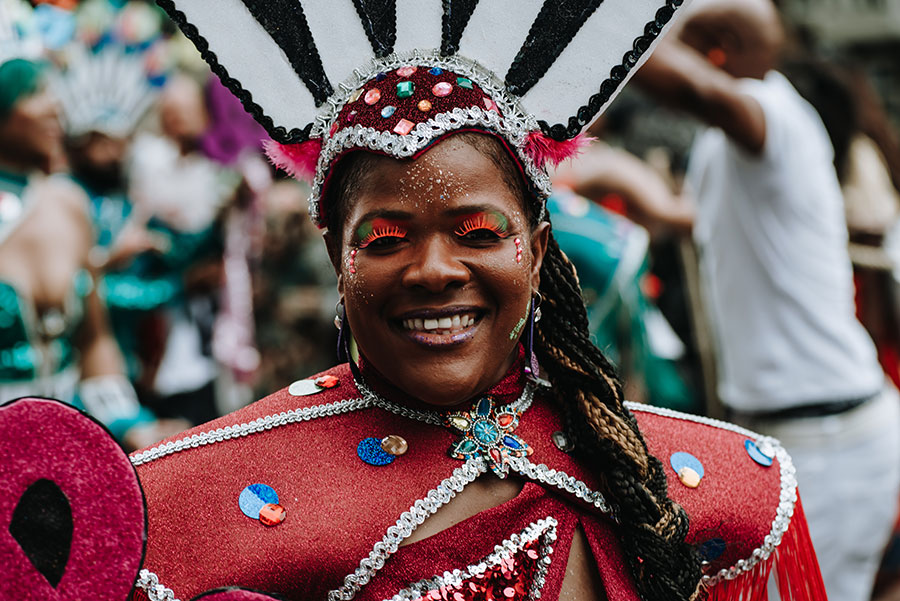 The Carnival Parade
The carnival parade is undoubtedly the highlight of the festival.
Thousands of people gather to watch the spectacular floats, colorful costumes, traditional dance, and music, all moving to the beat of the drums. Participants of all ages join the parade, wearing large handmade masks and costumes, embodying the rich cultural heritage of the region.
Another important part of the parade is the Children´s Parade, which gives kids a chance to participate and showcase their creativity. The Carnival also features the election of its queen, a tradition that adds to he festive atmosphere. Alongside the parades, attendees can enjoy open-air concerts, traditional foods, calypso music, and street dancing.
Cultural Experiences
Beyond the parade, visitors have the opportunity to participate in various cultural experiences throughout the week-long festival. Some of these experiences include sampling traditional Afro-Caribbean foods, watching live music performances, and learning about Limon's storied history. The festival also features an art exhibit and a carnival fair, which add another layer of fun to the entire experience.
Safety Tips
As with any large gathering, security is a concern, but it should not keep you from having a good time. Ensure that you keep a close eye on your valuables, stay within the designated areas, and keep your wits about you. It is also essential to protect yourself from the sun and heat, which can be intense. Remember to drink plenty of water, wear sunscreen, and dress appropriately. But for the most part, just have fun!
Accommodations
Luxury: La Quinta Inn & Suites by Wyndham Limon is a top-rated hotel in Limon. It offers premium services and facilities including comfortable rooms and suites, complimentary breakfast, an indoor pool, and a fitness center.
Mid-Budget: Quality Inn & Suites Limon offers a balance between cost and comfort. It features amenities like free Wi-Fi, free hot breakfast, an indoor heated pool and whirlpool, and a business center.
Budget: For budget-conscious travelers, Super 8 by Wyndham Limon is a good option. This hotel offers basic but comfortable accommodations with free breakfast, free Wi-Fi, and pet-friendly rooms.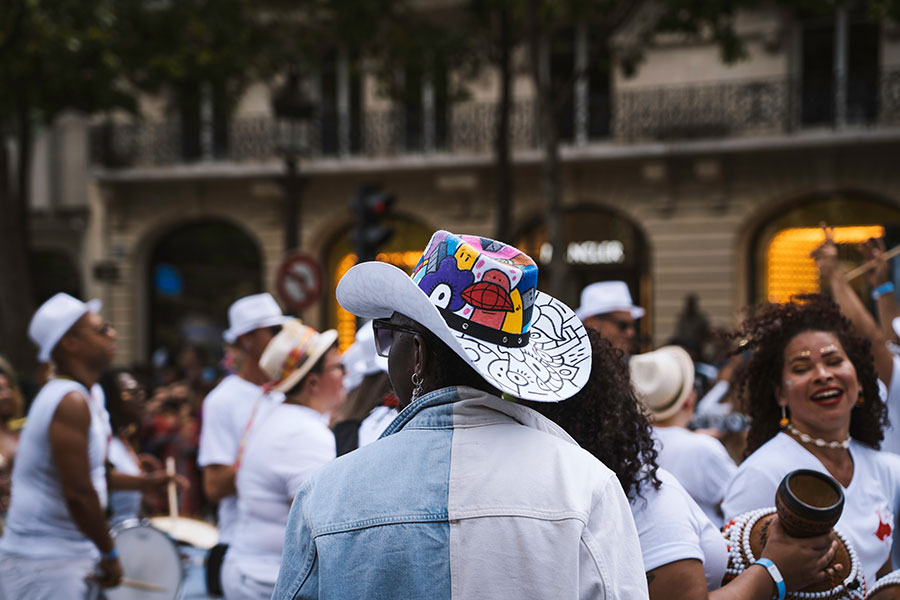 Conclusion
That´s it, now you know everything there is to know about the carnival in Limon. We believe that the carnival provides a unique opportunity to lose yourself in the local Afro- Caribbean culture and create beautiful memories that will last a lifetime.
We love it and we hope you do too!
This article is written by Alexander & Laura, the owners of the travel Blog Lost Between Oceans. They specialize in blog posts about Europe and South America. Specifically, they love to write about La Pavona in Costa Rica, but also about the amazing Rio Celeste Waterfall and the Bajos Del Toro Waterfall in Costa Rica.