Thank you for choosing Costa Rica Trip Guide to work with you in the development of this vacation. Below please find a day-by-day suggested 8 days travel itinerary with a total package price:
Just enjoy Costa Rica! 
DAY 1 & 2 - Arriving to San Jose Airport and going to La Fortuna at Arenal Volcano National Park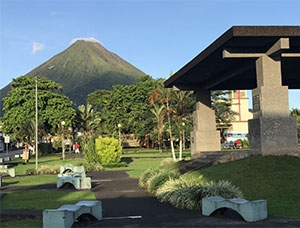 Arenal Volcano is the most active volcano in the western hemisphere and its presence dominates the northern town of La Fortuna. The farmland around is a deep green, primary and secondary forests blanket the midlands, and towering above it all is classically cone-shaped Arenal – smoking. Arenal Volcano towers above a lovely lake of the same name. The area has plenty of natural activities, eco-adventures, and the lake is particularly popular with fishermen and windsurfers. The thermal springs at the base of the mountain offer a refreshing dip any time of the day. The Volcano itself rumbles frequently and, if not socked in by clouds, is very impressive and just a tad exciting.
Must do attractions in Arenal Volcano:
Hanging Bridges and the Sloth Farm hiking tour
DAY 3 & 4 Monterde Cloud Forest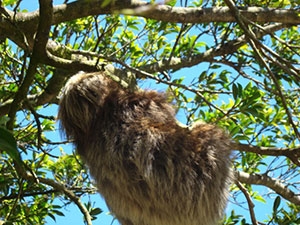 Jeep boat and land transfer from Arenal to Monteverde Cloud Forest (Approx. 3 hour transfer) Lodge and Daily Breakfast Included For 2 nights
 
The Monteverde Cloud Forest is a diverse biological wonderland that contains old-growth trees, favored habitat of the spectacular quetzal. But it is also home to 400 other kinds of birds, including 30 types of hummingbirds and such odd specimens as three-watted bellbirds and bare-necked umbrella birds. Ground-dwelling residents include the powerful jaguar, the ocelot and the tapir, 2,500 species of plants - including 420kinds of orchids - and 1,200 amphibian and reptile species. Because there is so much to see, it´s best to have a guide who knows where to look for wildlife in the wild...
Must do in Monteverde
Selvatura Zipline Tour
Cloud Forest Hiking Tour
DAY 5 - 6 & 7 - Manuel Antonio National Park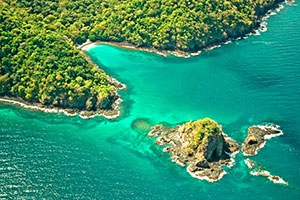 Private transfer from Monteverde to Manuel Antonio Beach (2 Pax) (Approx. 4 hour transfer)
1 Efficiency Room's (Breakfast Included) For 3 nights
Manuel Antonio is one of the most beautiful locations in the entire country. It is here where the rainforest meets the Pacific Ocean. This feature creates amazing views from the hills above and an amazing jungle that is home to many forms of exotic wildlife. You can expect to see white-faced and squirrel monkeys, three-toed sloths, purple-and-orange crabs, and many other species of birds, mammals and plant life. Manuel Antonio is home to one of the smallest national parks (1,700 acres) and is by far the most popular in Costa Rica. The nearly perfect sand beaches and the many walking trails to adventure through the rainforest are what make this park so popular. While visiting Manuel Antonio, you can easily venture into the town of Quepos. Here you will find excellent shopping, restaurants, and small bars for night life.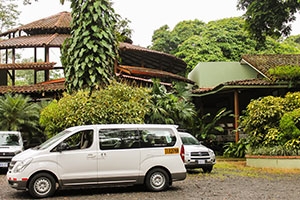 Private transfer from Manuel Antonio Beach to SJO Airport (Approx. 3 hour transfer)
 
PRICES:
Solo Traveler: $1776.00
Two Travelers: $2343.00
Three Travelers: $3265.00
Four Travelers: $4022.00
What is Included
San Jose Airport Pick Up and Drop Off
Shared or Private Transportation between destination
7 nights of accommodations
Daily Breakfasts
Taxes
24/7 Service
7 Days / 6 Nights
Described tours 
.
What is not included?
Tours or Activities (except where indicated)
Tips
Food and Beverages (except where indicated)
Air Tickets
Reservations
In order to make your reservations we will require:
Full Name of all passengers
Arrival Date & Time
Flight Information: Flight number, arrival time and Airline
Return date & flight information
VALID UNTIL NOVEMBER 31st, 2019.