Playa Hermosa, Guanacaste... beautiful beach
Playa Hermosa, Guanacaste... beautiful beach

For many reasons Costa Rica is one of the favorite destinations for travelers looking for a place to rest and relieve stress after the Pandemic. There are so many places: Beaches, Forests, Jungles, Villages and above all, the social action of people who have followed the necessary measures to minimize the effects of the Coronovirus. Until today, unfortunately there are 8 deceased people, and about 800 infections. The figures change from day to day, however the trend in Costa Rica is down. The leadership of our authorities has been key to the information provided every day and has allowed us all to strive to protect each other.
Playa Hermosa, Guanacaste… beautiful beach spot.
While the most of Costa Rica´s coast is highly coveted by surfers, the beaches here are mostly protected and calm. A good destination for families and kids, Playa Hermosa means "Beautiful Beach", which is an appropriate name for this crescent of sand. Surrounded by steep forest hills, this curving gray-sand beach is long and wired and the surd is unusually quite gentle. Fringing the beach is a swath of trees that stays surprisingly green even during dry season. The shade provided by these trees, along with the calm protected waters, us a big part of the beach`s appeal. Rocky headlands just out into the surf at both ends of the beach, and the base of these rock, you `ll find fun tide pools to explore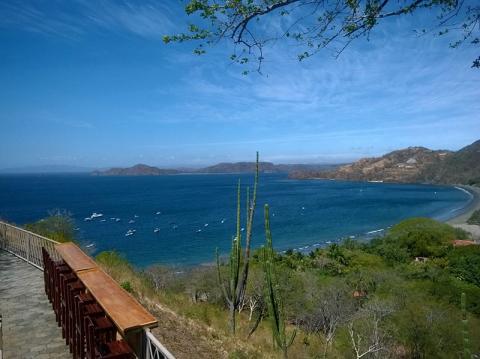 Getting here
The nearest international airport is LIR Airport (Liberia Airport) with regularly scheduled flights from US, Canada and Europe. The ride takes 35 minutes to Playa Hermosa.
The SJO Airport is located 230 kms or 143 miles. The driving time is 4 hours approximately but stopping along the road for your first local food experience can be a great start.
You may want to travel in comfort especially long distances. Your Private Car and Driver is one the best options for couples, friends, families, small groups or because is your travel style. SUV´s, Mini Vans, Medium Van and Motorcoachs are available and the driver will welcome you at the Airport holding a sign with your name on it.